100% Organic Product
Organic Fair Trade Practices
Under the Global Organic Textile Standard (G.O.T.S.) farmers and field workers are protected by
stringent social criteria and by the ban on the use of poisonous chemicals that can severely
the health of farmers and their families

The GLOBAL ORGANIC TEXTILE STANDARD.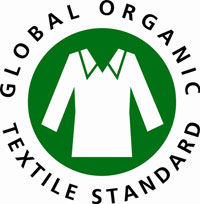 The International Working Group on Global Organic Textile Standard (G.O.T.S) was formed as an
initiative of leading standard organizations in 2002 with the goal to unify the various existing
standards and draft standards which caused confusion with market participants and consumers
and were an obstacle to free international trade with organic textiles.

the Global Organic Textile Standard (G.O.T.S.) has turned out to be the leading set of criteria in the
field of organic textile processing more info is found at their website:
http://www.global-standard.org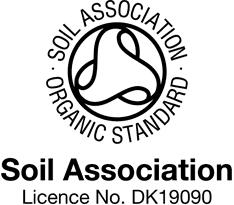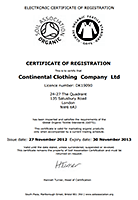 The Soil Association is the UK's leading campaigning and certification organisation for organic food
and farming and it is their certificate of organic origin that guarantee EarthPositive™ cotton garments and are part of the Global Organic Textile Standard (G.O.T.S.) Read more: http://www.soilassociation.org


Low Impact Farming
We have specifically chosen to work in regions where organic cotton is planted and harvested by
hand, without mechanization, and because organic farming does not use petroleum based chemical fertilizer, pesticide or herbicide, it is less reliant on fossil fuels.


Carbon Neutral
EarthPositive apparel is made in carbon neutral manufacturing facilities in India, from 'low impact' organic cotton, and is distributed through carbon neutral warehouses and offices in London that
use only renewable green electricity.


Environmentally Friendly
EarthPositive apparel is certified by the Oeko-Tex 100 Standard, Class I. The Oeko-Tex 100 Standard
is a guarantee of the safety of textiles and dyestuffs to human health. It also means we take more
care in adopting environmentally friendly production methods throughout the manufacturing of EarthPositive apparel.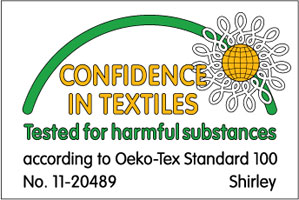 NPEO test
We have tested our black Earth Positive T-shirt for the highly toxic Nonylphenolatethoxylates
(NPEO) and found it to be more or less non-existent. See the result:
PDF (16 KB)