Mission Statement
Earthpositive®
is a
green revolution
in promotional apparel:
Climate Neutral Clothing.
EarthPositive® has been created in a modern world, where global industrial civilization has caused irreparable damage, first to the environment and now to our climate. Every natural living system is in decline, and the climate is Man's 'final frontier' of damage being done to the Earth's natural balance.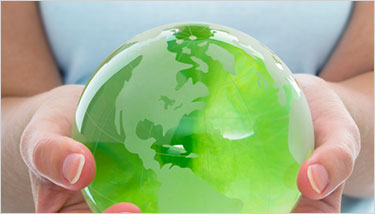 We understand that the change in the climate represents the sum of all the environmental and social damage done on our planet for the last century. Our mission is to inspire and implement solutions to this climate crisis. The apparel/clothing industry has long been one of the world's most environmentally and socially damaging industries; "EarthPositive® has a single aim, which is to prove that it is possible to produce (cotton) clothing without any detrimental effects to the Earth's soil or water, its inhabitants, whether they be animals, plants or people, or to its climate."

Organic and ethical standards are the starting point in the EarthPositive® supply chain, that eliminates
the emissions of green-house gases as much as is presently possible, through 'low emission' organic farming, and by achieving Carbon Neutral status in the manufacturing stage.
We hope to lead by example, educate, inspire, motivate. Make the best product, do no unnecessary harm, and ultimately, to use our business to inspire and implement solutions to help reverse the
climate crisis.