Sustainable
We demonstrate that sustainability can be used
for competitive advantage
Low Water Footprint
It can take more than 20,000 litres of water to produce 1kg of cotton, equivalent to a single T-shirt
and pair of jeans. That's why we chose to work in a region that receives up to 95% of its water from the monsoon rain. This was an important consideration for us, as the monsoon rain reduces the need
for large-scale irrigation projects normally associated with conventional cotton farming, which often deprive local villages of scarce water resources by draining lakes and rivers.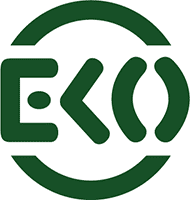 EarthPositive® was designed as a viable alternative to cheap conventional promotional T-shirts.
We have demonstrated that sustainability can be used for competitive advantage


Look After Our Water
The processing of the dye effluent takes place in a controlled closed- loop purification system that
uses treatment ponds, sand filtration and reverse osmosis to convert the wastewater into clean water.


Biodegradable Packaging
EarthPositive® apparel is packaged in biodegradable PVC-free packaging, and in 100% recycled
post-consumer cardboard boxes.
Transportation
EarthPositive® has a 'No Airfreight' policy. We do not transport our goods, by air, instead we use containerised ocean shipping, and therefore the carbon footprint generated by transporting our
apparel to Europe, Japan and the USA is negligible, more like a carbon fingerprint.
EarthPositive apparel should not be criticised for its inability to solve the world's transportation and energy security issues, but we can ensure that our own production methods do nothing to contribute to environmental damage, social injustice or climate change. .